A bit about Perth Pirates Floorball Club

The Perth Pirates Floorball club was established in 2006, when a group of ice hockey players decided to enter a team into the FAWA elite series competition. In its first season, Perth Pirates had one team and only eleven members. Over the next two seasons, the club focused on recruiting new players from diverse sporting backgrounds with the view of creating two teams which would compete in each division of the league. By their third season, Pirates were starting to show their strength as a club with both the A and B division teams making it to the grand final series. Unfortunately Pirates didn't win that season, but came back the following season with three teams (Pirates A and B, and Buccaneers – A) and a passion to win. Pirates A division took out the FAWA elite series championship defeating the top seeded team. The club continued to grow with the addition of the Buccaneers B division team in the 2010/11 season. The results of the last season cemented the Pirates position as a serious contender with Pirates B winning the FAWA elite series championship. Pirates A also made it to the grand final after an undefeated season, but faltered in the grand final. In the upcoming season, Perth Pirates Floorball Club will be fielding four teams – Pirates A and B, and Buccaneers A and B. All Pirates teams will play with the passion and team spirit that has been instilled in our club since its inception, and we look forward to a strong representation of our club at the top of the league.

Perth Pirates Floorball Club welcomes the addition of new members to our club. If you are interested in joining, learning or supporting our club, please contact us via the details below.

To contact Perth Pirates Floorball Club send us an email:
 Club contacts – Jason Petty or Jonathon Veron
piratesfloorballclub@hotmail.com
Alternatively you can find us on Facebook.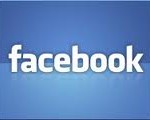 http://www.facebook.com/PiratesFloorball